Rocky Horror : noun, adjective (aka They came from Denton High) a fantasy cocktail of Sci-Fi and Horror movies, Charles Atlas muscle bound ads, sequined pop-stars and rock 'n' roll music. All stirred together with the camp sexuality of the 1970's by the one and only Richard O'Brien. the magic words spoken over this brew to bring it to life, were and are, 'Don't dream it; be it.'.

Welcome to my Rocky Horror pages. Here you will experience the phenomena that is Rocky Horror. Love it or loath it, it's not going away .... so get used to it!
For the uninitiated amongst you, or dare I say ... virgins, who may be wondering what it is. It's something different to everyone, but the vital ingredients are Sex, Drugs and Rock 'n' Roll so get off that chair and don't dream it ..... be it!
For my sins I'm one of the founders of Lip Service, the Belfast, Rocky Horror Picture Show Performance group. Despite this, like a great many others in the group my first love is the stage version of the show, rather than the film; the film's OK when the stage show isn't on tour! This is why you'd often have found us using stage versions of the character costumes in our pre-shows.
Three great things came out of Belfast, one was the RMS Titanic, one was Pat Quinn (aka Magenta RHS/RHPS) and the third was Lip Service!
Oh yeah! I'm also an Official Rep. for TimeWarp, the British Rocky Horror fan club.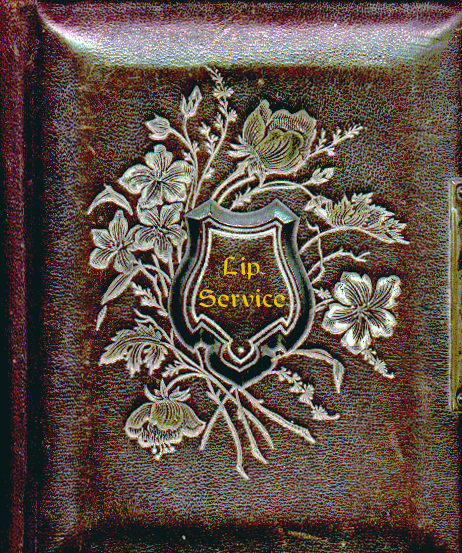 Click on the cover to open the book and discover the story and exploits of Lip Service. Northern Irelands first and longest running Rocky Horror Picture Show, Performance Group.

Click here to go to:
[ Random Site || Previous Site || Skip Site || Next Site ]
[ The Rocky Horror Webring Home Site ]