Developed by AmeriBag ® founders Irwin and Margery Gaffin in 1990, the Healthy Back Bag® evolved following a back injury Margery suffered a few years prior.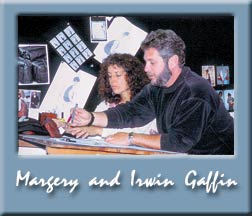 The Gaffins saw the situation as an opportunity to fill a personal need and bring an exciting new product to the marketplace.
The patented ergonomic design of the Healthy Back Bag® makes the weight feel up to one third lighter by redistributing the bag's center of gravity, while relieving stress on the neck, shoulders and back. All Healthy Back Bags® feature highly organized interiors with functional, varied organizer pockets that, when used properly with items distributed evenly throughout the interior, will provide balance for optimum comfort. Easily worn on either shoulder every Healthy Back Bag® can also be used across the back for hands free use.
Created for men and women, the Healthy Back Bag® is versatile, attractive, and can be used as a carry-on, urban tote, baby bag, gym bag or everyday bag..... for how you live your life