In Memoriam
Ed Purdy 20/07/1947 - 27/04/2007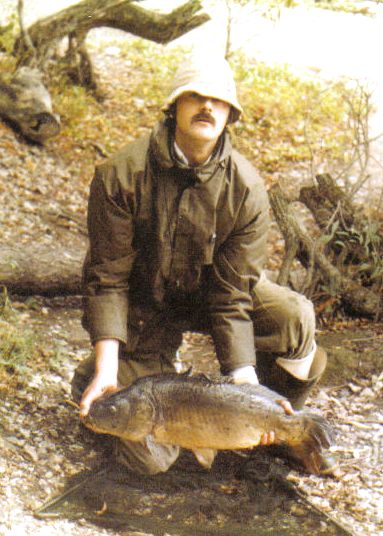 This page is without doubt the hardest page to compile, it concerns my mate Ted, it's not about his family life, working life or any other part of his life except his fishing. In fact our fishing, we made the same journey along our angling road, it's only the last 4 years that we have travelled different paths, since my move to Spain in 2003. Ted did make a trip out during the summer of 2006 and we spent a day fishing together in March of this year, when I was back in the UK.
We started fishing together over 30 years ago, we worked for the same company, Ted was based in Penge and I in Peckham, we often spoke on the phone about our passion for angling and decided to both join the Tonbridge and district angling club. Ted had a motorbike but I had a MK1 Cortina so I used to pick him up from Orpington when we were to go fishing. Tonbridge had a lake (the old ballast pit) that contained a fair few carp, this is where it all started for us, they were mostly commons around the 8lb mark, but there were also a few bigger mirrors (circa1974) we didn't really have the gear for the carp yet, but managed some of the commons on the tackle we did have. This had to change, Ted bought a MKIV carp rod and I bought a fibre glass blank and created my own carp rod, we were now starting to catch well, the bait thing hadn't happened yet and we were still using normal rod rests and silver paper bite indicators. We then started making buzzers, buzzer bars, bank sticks and all manner of items of tackle, we converted sun loungers, adapted umbrellas and of course started to make our own baits. All different particles were also tried, our kitchens at home were turned into laboratories, all the spice jars and cake flavours were tipped into pastes that had been mixed ready for our next fishing trip to the 'bal'. The old ballast pit holds some very fond memories, the people we met fishing there, some of the carp we caught, the weather (trying to hold down a brollie in the middle of a raging electric storm) Great times!
The bug was biting deeper now, we needed new challenges, We joined more clubs, some in Kent, some in Essex, some in Surrey even as far away as Oxfordshire.
June 16th was the big day, for two weeks prior to the 'OFF' we were getting things ready, visits to the chosen lake were planned, fish spotting and a little bait here and there. Boillies were made, particles boiled, coloured and flavoured, bivvy's cleaned and waterproofed, it was like a military operation, everything had to be perfect. We always spent the first week of a new season fishing, sometimes other friends would be with us, but me and Ted were always there, we had to be, it was what we did!
Ted wasn't the guy who wanted to always catch the biggest, nor the most, he just wanted to go fishing and catch his share, if the day/week produced a few nice fish then great, if it didn't we would try something different the next time, maybe a new rig, bait, swim or even venue. It wasn't all carp either at this time, we used to fish for the Chub in the river Eden, Pike in some of the lakes, Alders, Ballast pit, Cray lakes and some of the Amey Roadstone waters. Tench were always welcome to our landing nets, although we were never fond of catching too many Bream!
When we were members of Orpington and district we used to always fish Wednesday evenings, round till about midnight, these short sessions were good as they kept us in touch with the lakes at Orpington and helped us decide where to fish the coming weekend, it also allowed us to drop some bait into the lake ready for the carp during the next few days. We had some good times near to home fishing Cray lakes, not massive fish but good doubles with the odd twenty. We were also involved in making the Broomwood lake suitable for fishing again spending many hours pulling fallen trees out of the water to be chopped and used for swim building. Ted fished this water heavily over the last few years mostly because it was right on his doorstep, he could finish work go home for something to eat and be fishing by 5pm, most weekdays he would spend sometime at the Broomwood, whether it be fishing or just walking the banks ready for his next session.
Here is a list of some of the waters we fished together, some you will know others you might not, I am sure I have forgotten some, but well?
Tonbridge and District Old Ballast Pit, Barden Park, Haysden, River Medway, River Eden.
Alders Big Lake, Trout Lake, Castle Lake, Ford Lake, River Beult
Orpington and District Big Lake, Shallow Lake, Barge Lake, Klingers
Mid Kent Fisheries Chilham Mill, Stour Lake, Nook & Cranny
Amey Roadstone Waters (various)
Northfleet works Blue Lake, White Kemp Sewer, and various others
Studio Club Lake, Broomwood, Stock lakes, Chafford 100, Keston Ponds, Chislehurst Ponds, Clapham Common ponds, Danson Park Lake, Frant Lakes, Old Bury Hill, The something mere syndicate, Milton Pool, and others..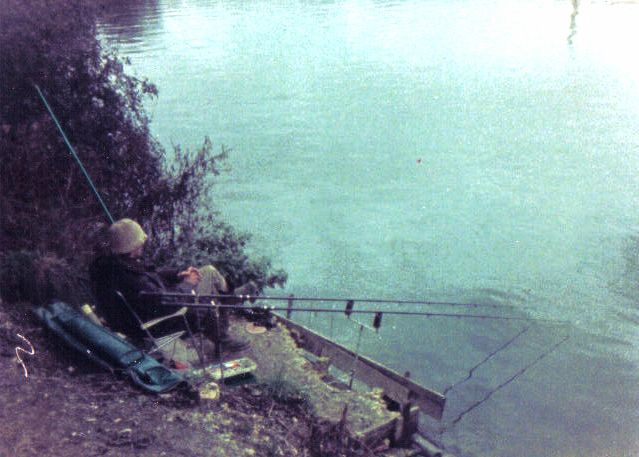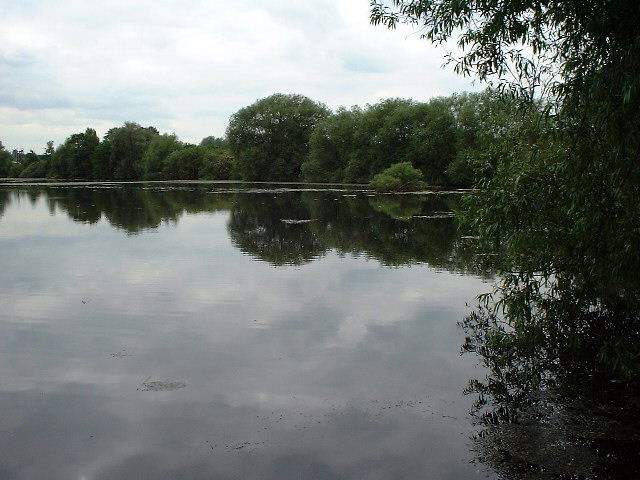 Mid 70's Ted waiting for the action to begin One of our favourite waters Alders Big Lake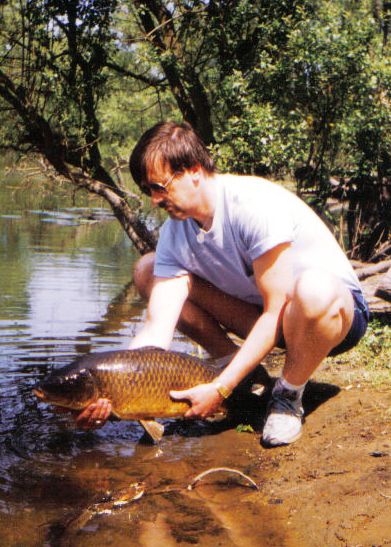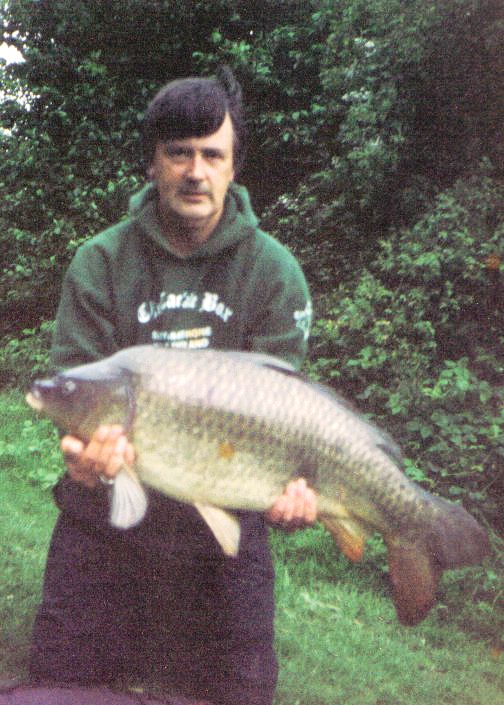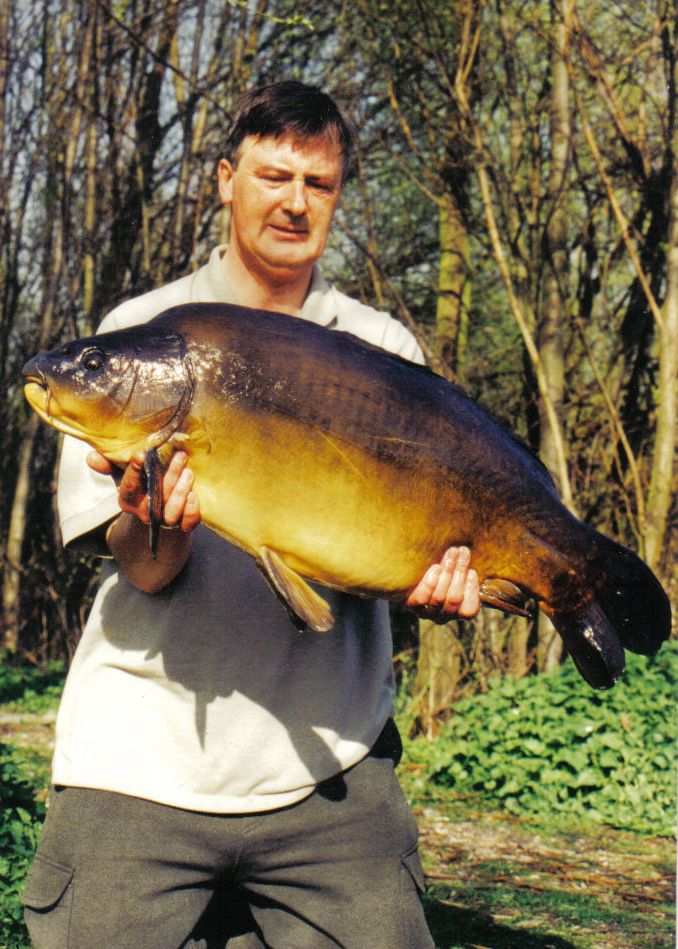 Ted with a Ballast Pit common A 26lb common A 26lb mirror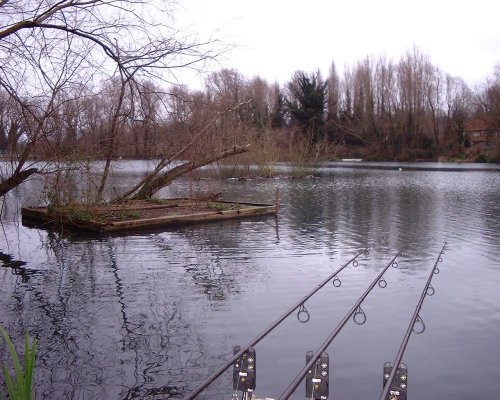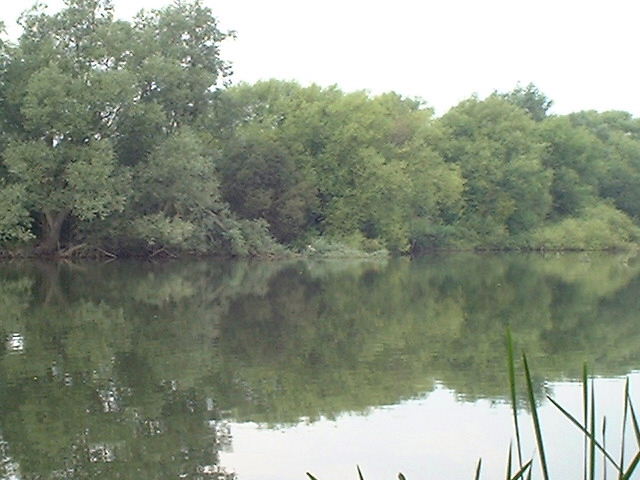 The Broomwood Alders Trout Lake
R.I.P.
(All the Best son have a few out for me)