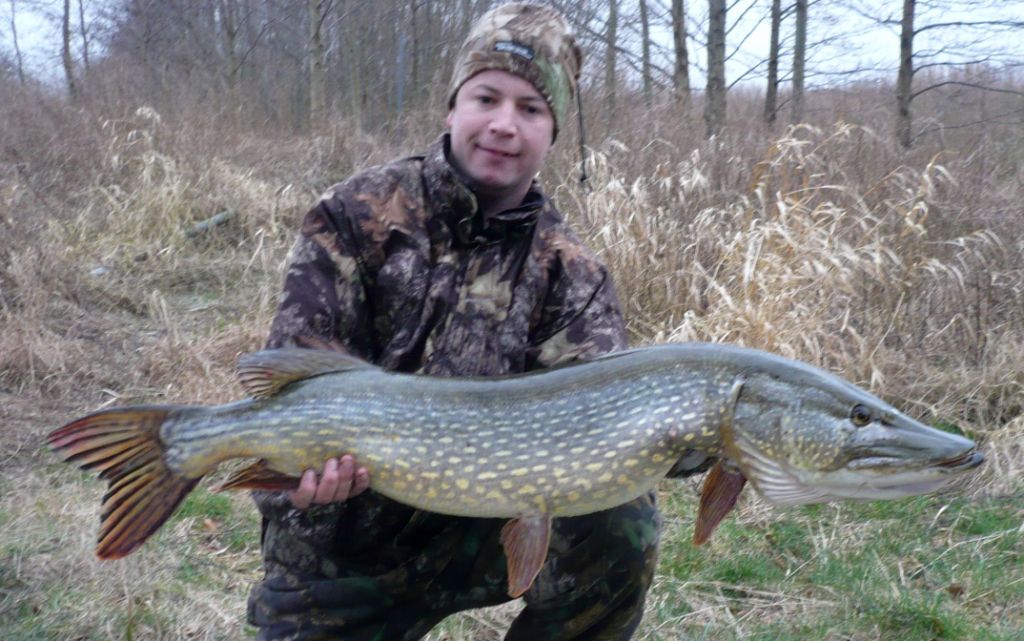 31lb 4oz Swedish River Pike
Well It looks like Darrell has done it again, this time with a big pike from a Swedish river near his home in Malmo, the date 21st Feb 2008 just before midday. I had been to visit Darrell for Christmas this year and we had a day fishing this part of the river for pike, it is known to produce some big pike every winter, normally just getting into the 20lb mark but quite a few high doubles. On our days fishing we both blanked but two guys fishing from a boat managed a nice mid double early in the afternoon. Due to lack of time we didn't get back to the river for another try, but did manage some nice perch on lures from another water nearby.
This time Darrell went with a Swedish friend who doesn't fish too often, float legered whole herring did the trick with this fish, while sardine managed to catch a smaller pike of about 11lb earlier during the day. Both fish came from a spot where the current forms a large back eddy away from the main flow. He hasn't been out much lately due to work commitments but is planning an early season go for some big Carp, as long as the weather doesn't turn nasty again with more snow.