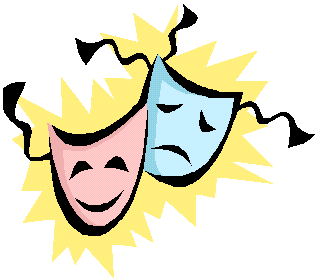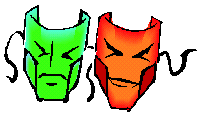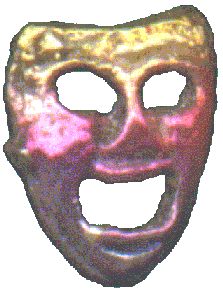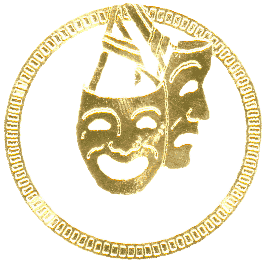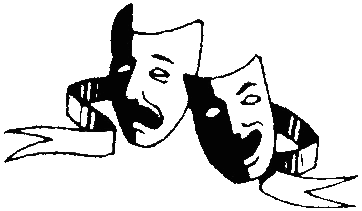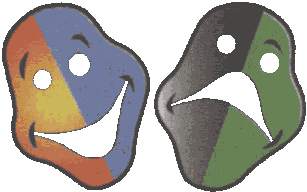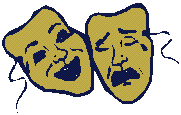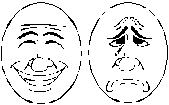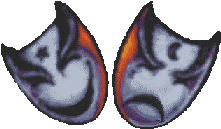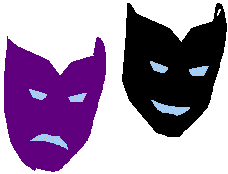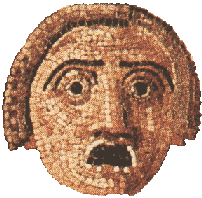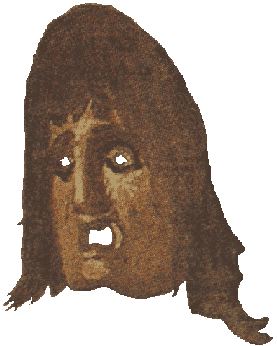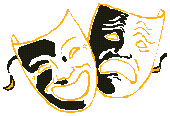 Tune from The Scottish Folksinger, Buchan and Hall
Child #106
In the Scottish Borders this song is traditionally considered to be about a real couple called Pearce and Marjory Cockburn, who lived at Henderland Castle. According to the tradition Pearce Cockburn was hanged outside his own castle for stealing the King of Scots' deer, while his soon-to-be-widow sat by a nearby waterfall called the Dowie [=black] Linn, so that the rushing of the water would drown out the sound of her husband's death.
Pearce and Marjory Cockburn are real historical figures, and are buried in a box-tomb in the woods at Henderland, south of Traquair near St Mary's Loch: though their "castle" was only a peel-tower, and historical evidence suggests that in fact Pearce was taken away and executed elsewhere.
Henderland is now a sheep-farm: the Mitchells of Henderland have been tenants there for over a century. One of the Mitchells of Henderland, Dr Caroline Mitchell, happens to be both my second-oldest friend and the consultant in charge of the psychiatric ward at Hairmyres Hospital, to which Eric Cullen was admitted in autumn 1993 - though he wasn't actually her patient.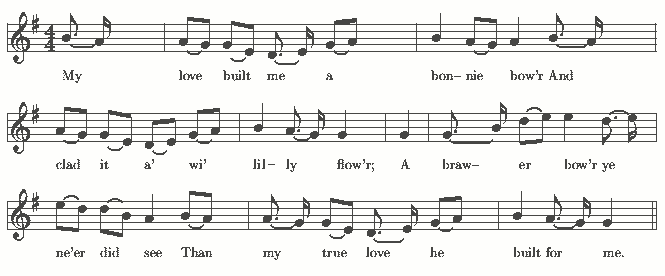 My love he built me a bonnie bower
And clad it all with lily flower
A brawer bower ye ne'er did see
Than my true love he built for me

There came a man by middle day
He spied his sport and went away
And brought the King that very night
Who broke my bower and slew my knight

He slew my knight to me sae dear
He slew my knight and poin'ed his gear
My servants all for life did flee
And left me in extremity

I sewed his sheet, making my moan
I watched the corpse, myself alone
I watched his body, night and day
No living creature came that way

I took his body on my back
And whiles I gaed and whiles I sat
I digged a grave and laid him in
And happ'd him with the sod sae green

But think not ye my heart was sair
When I laid the mold on his yellow hair
Oh think not ye my heart was woe
When I turned about, away to go

No living man I'll love again
Since that my lovely knight is slain
With a lock of his yellow hair
I'll chain my heart for evermore
This copy of the text of this song, plus score, is from website Digital Tradition