As previously stated on other parts of this site during the spring of 2003 my wife and I moved our home to here in Spain, although we often travel back to the UK each year we do spend the majority of our time in Spain.

I had been travelling to the River Ebro for my fishing and catching plenty of carp and a few catfish and talked often about this with my sons employees, some were very interested and often asked me to take them fishing with me on their day off, this I welcomed as most of my trips were either alone or with my wife. This went on for a while until some of the lads asked if I would take their relations, I also took my sons partner's father and uncle, pretty soon I was starting to take holiday makers carp fishing and supplying them with all the gear, bait and advice on catching. This I obviously had to start charging for, `Specialist Carp Fishing´ was born.

Although I now make regular trips with holiday makers to the river it is only done on a small basis, maybe twice a week, I do not take big groups like some operators do, I prefer two or three anglers that I can give a personal service to and help them have an enjoyable day by the river.

One of my friends who has lived here for about the same time as I have is now offering accommodation right on the river near the village of Benifallet, he has a nice finca in a very rural location with enough room for 6 anglers comfortably fishing at the end of his garden. Click here for some more information on Gary's place.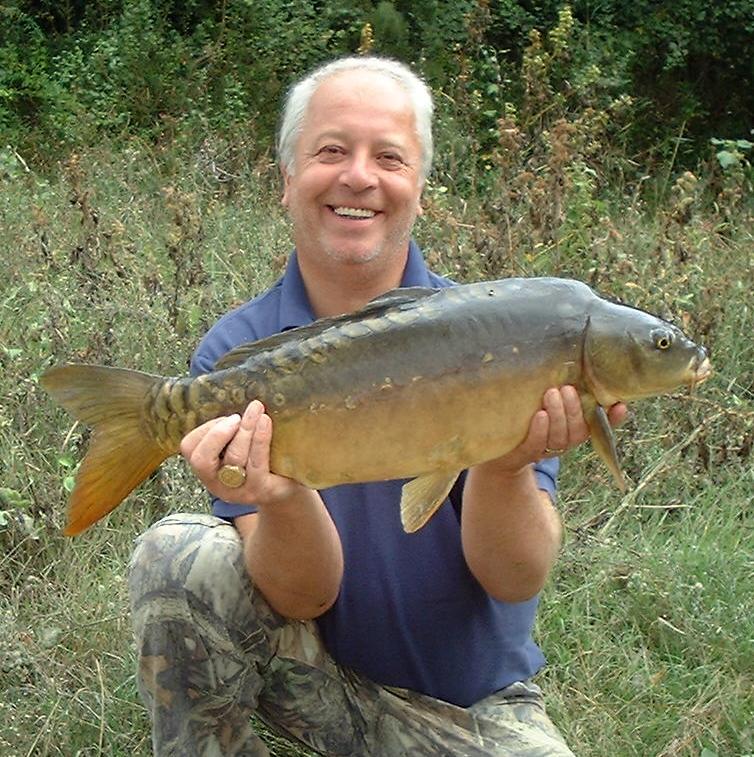 Here is a 12lb Mirror from the river, very rare for the Ebro.
We have caught many nice fish on these trips, no record breaking carp, but all of my anglers have caught carp, which is an achievement considering some anglers had never fished before or maybe been once or twice when young. I normally fish two rods myself for the catfish when on these trips, we don't always catch catfish but the face of the anglers when we do is something special.
Click on the link for a short video of Dave Landing a 20lb Common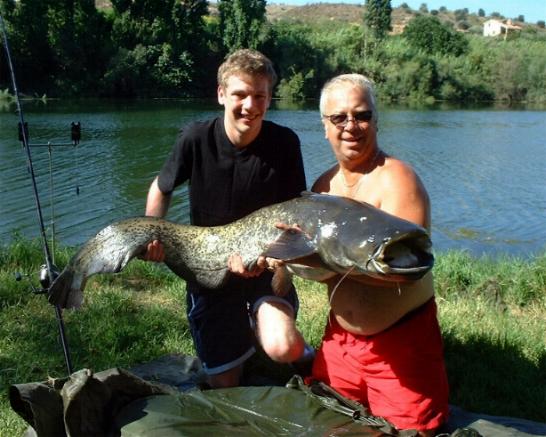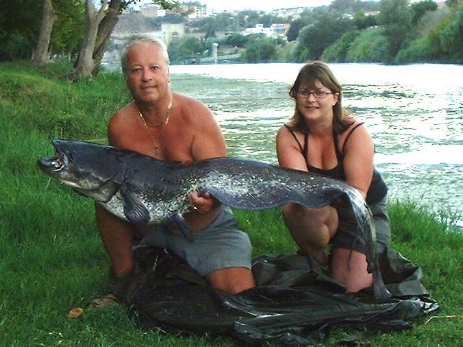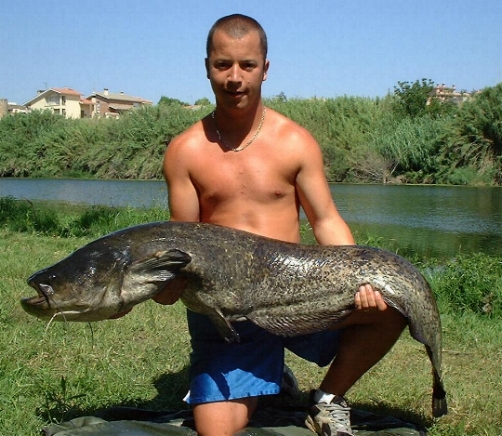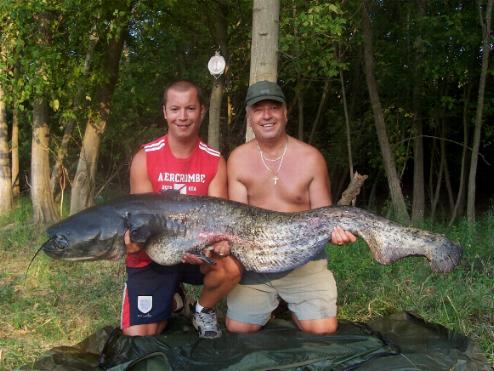 The carp are all hard fighting commons that never give up easily, they scrap right till the end irrespective of size, even anglers that have been carp fishing for many years are shocked by the immense power of these river carp.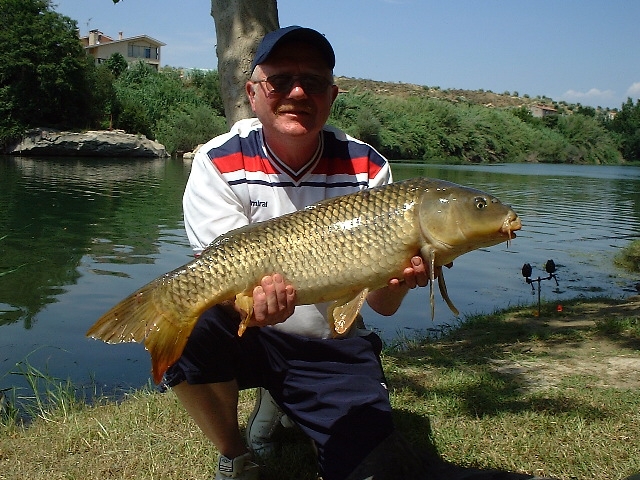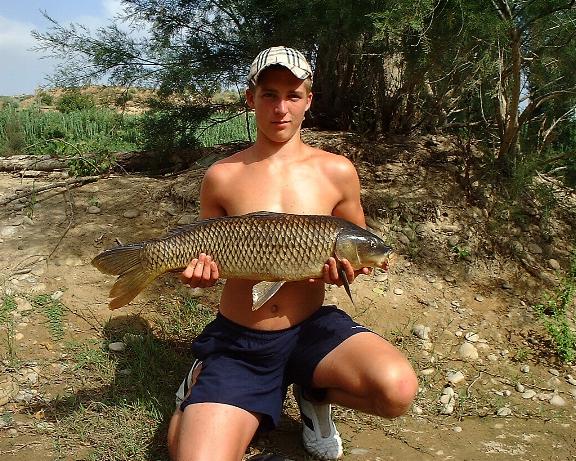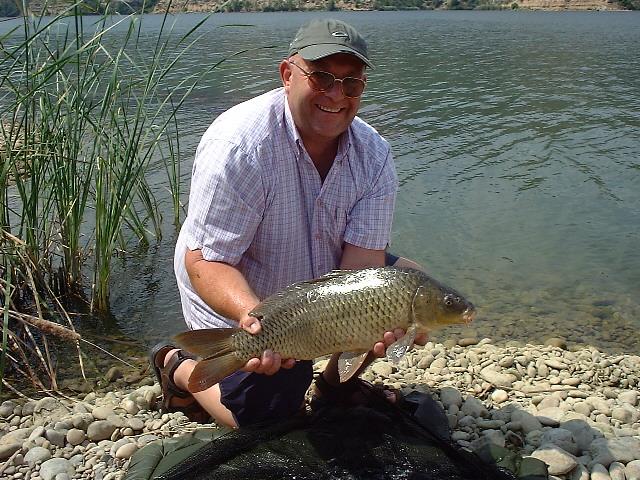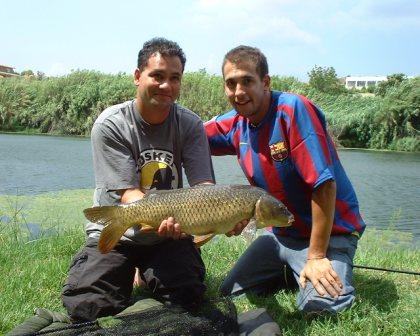 So if you are staying in or around Salou on the Costa Daurada of Spain and fancy day on the famous River Ebro, give me a ring on my Spanish mobile 0034650404879 or mail me at andy@thecarpangler.com and we can see if we can catch a few of those Spanish carp.