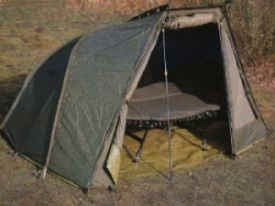 Over these next few pages we will be looking at some of the tackle we use to catch carp.......
We do not need the best tackle money can buy, in fact, back in 'the old days' it was great fun to make your own. Rod rests, buzzer bars, bite indicators and buzzers were made from various bits of metal and plastic. Did they work? Some better than others, some not at all, but it was fun trying.
There will be some pages containing reviews of various items of tackle, some used by myself, some used by close friends, what you will not find is copies of reviews by 'named' anglers, I'll leave that for the magazines!
Contact me andy@thecarpangler.com