The B.C.S.G. is a national single species organization for experienced and successful carp anglers. It`s main purpose is to encourage and facilitate free exchange of information between members who, by the nature of the standard required for membership, are some of the most experienced carp anglers in the country.

A good club with nice secure lakes, containing some very good carp.

Excellent French carp lake in the Limoges region of France. A totally private estate set in 60 acres of classic French countryside, offering you the opportunity to enjoy some outstanding carp fishing in truly unspoilt and tranquil surroundings.


Great Carp Holiday Fishing in France. Located in the Champagne Ardenne region of France close to the Belgium border. It is approximately 7.5 acres in size and is available for a maximum of 6 anglers with a number of swims to choose from.
Excellent big lake in central France containing some great fish, look at my session review here Siege at Castle 1

If you ever visit Malmo, Sweden, this is the tackle shop to visit, just tell them I sent you!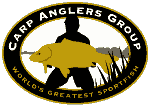 The USA's premier Carp Fishing Group

Canadian carping with real passion

Heard very good reports on Andy's service.

Active forum.

,All the carp logged with all the sites!

Nice site, active forum.

Looks like a nice natural lake, worth a try.

A web site for carp anglers by Carp Anglers.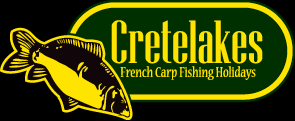 4 lake fishing holiday venue that offers carp fishing. Located in Picardy, Northeast France.

Carp fishing in France the premier guide to fishing search for lakes in France or UK.

Lodge Lakes is a stunning tree lined, totally secluded and private 4 acre exclusive hire fishing lake.

General Carp Fishing related websites favoured by UK Carp Anglers.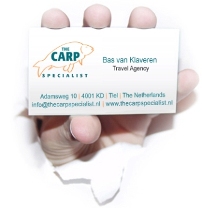 Bas 'the carp specialist' for you Benelux carpers, as I know a lot of Belgian and Dutch anglers enjoy reading about my sessions in France.

This looks a good gallery site for lakes in the UK and abroad.

This is a Dutch tackle site which I have used, excellent service and products, try them!
Californian Carping
A forum devoted to fly fishing
Contact me andy@thecarpangler.com